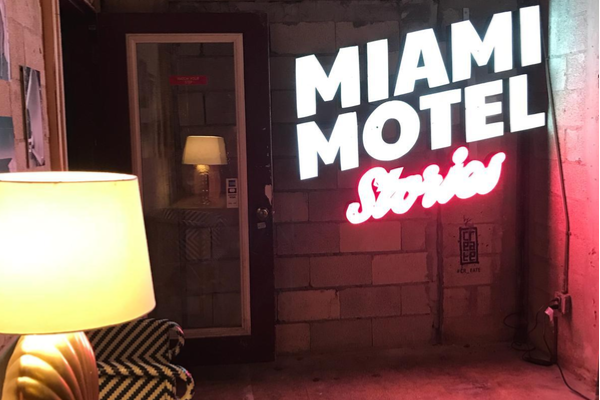 Miami Motel Stories: MiMo, presented by Juggerknot Theatre Company, in association with Avra Jain.
Wow! Last Saturday we spend an amazing evening in Miami at the VIP Launch Party of this year's Miami Motel Stories: MiMo edition at Gold Dust by Selina, 7700 Biscayne Blvd. This spectacular immersive theatre experience will rolling until December 23rd, 2018.
This winter Juggerknot Theatre Company returns for a second season of Miami Motel Stories. Miami Motel Stories: MiMo is glamorous and highlights the historic Biscayne Corridor from the 1950's to the present day at the Gold Dust, the future home of Selina, formerly known as Motel Blu on 7700 Biscayne Biscayne Boulevard. We experience the speakeasy that once hosted the likes of Sammy Davis, Jr. and encounter one of the Playboy Bunnies who worked across the street at the Playboy Club. We also had the option to pick a pink, blue or yellow key, unlocking doors to different decades, with costumes and sets sponsored by Goodwill Industries, between 1957 and 2018.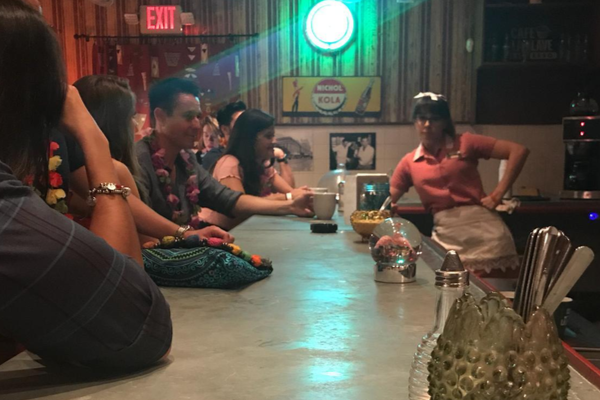 "The Vagabond Group is committed to preserving the history that existed in the 1950's/60's along Miami's historic Biscayne Corridor, but also to creating new stories as the neighborhood goes through a renaissance. Having experienced the Miami Motel Stories: Little Havana edition, I am excited to be part of a cultural theatrical event that further revitalizes the historic MiMo Biscayne district." Ms. Jain is known for the revitalization of The Vagabond from motel to hotel on Biscayne Boulevard; The Vagabond Group is partnering with Dragonfly Investments, an entrepreneurial real estate investment company, to restore Motel Blu to the original Gold Dust, the future home of Selina.
Awarded a Knight Arts Challenge grant, Miami Motel Stories is a real-time immersive theatre experience that takes place inside hotel/motel spaces within developing neighborhoods. Writers work alongside developers to tell the story of Miami's past, present, and future: one room at a time.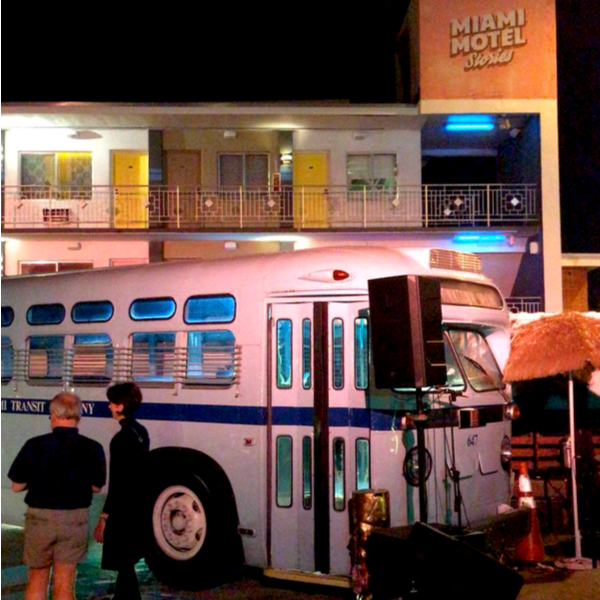 One of the stories takes place in an authentic 1950s Miami Dade bus, courtesy of Miami Dade Transit, because said Alice N. Bravo, P.E., Director of the Miami-Dade County Department of Transportation and Public Works, "our transit system has been an important part of people's lives throughout the years, giving people access to opportunities. It's through the understanding of our past that we can build a better and brighter future. We are delighted to be part of Miami Motel Stories."
To inure that the work "on stage" reflects the undercurrent and essence of history, both real and imagined, actors inhabit the characters by wearing clothes, jewelry, belts and shoes, and using cigarette lighters, fans and scarves of the decades on sets of the time, Goodwill Industries of South Florida will provide that authentic touch. "We are delighted to partner with Miami Motel Stores: MiMo. Just like the Juggerknot family, Goodwill South Florida provides itself on being innovative, creative and resourceful as a means of serving people with disabilities for the past 60 years. We are honored and can't wait to see what the creative team will bring to life with Goodwill thrifted props and garments," said Adele Lorenzo, Manager, Community Engagement of Goodwill Industries of South Florida.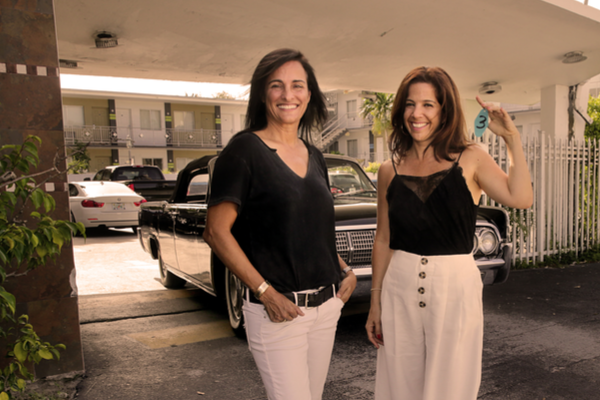 In 2017, Juggerknot Theatre Company launched their first edition of Miami Motel Stories in Little Havana at the historic Tower Hotel, to critical acclaim and sold out houses. "We have a responsibility to preserve these authentic Miami stories. Our unique relationship with developers allows us to provide Miami audiences a new way to experience history through immersive theatre. It is a special partnership we have created, and we look forward to telling Miami Motel Stories in every neighborhood," said Tanya Bravo, Executive Artistic Director of Juggerknot Theatre Company.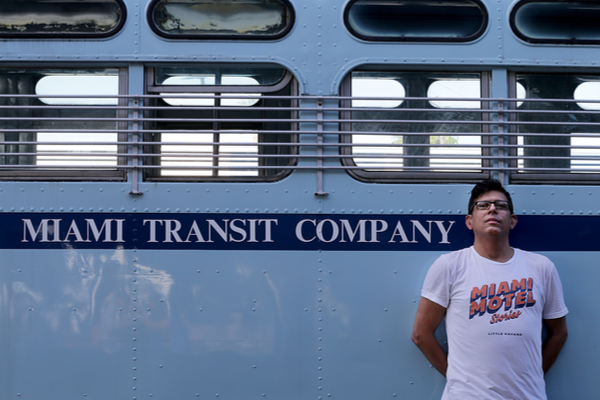 Local playwright Juan C. Sanchez, born and raised in Little Havana, has signed on as Juggerknot Theatre Company's resident playwright for the 2018-2019 season. For the December 2018 performances, he s highlighting the MiMo District at the Gold Dust November-December 2018, and he is scheduled to write Miami Motel Stories: North Beach and Miami Motel Stories: Overtown in 2019.
"Miami is a city of stories, with many of them rooted in our ever-evolving neighborhoods and buildings. This project provides a chance to tell those stories and bring our city together through the arts," said Victoria Rogers, vice president for arts at Knight Foundation.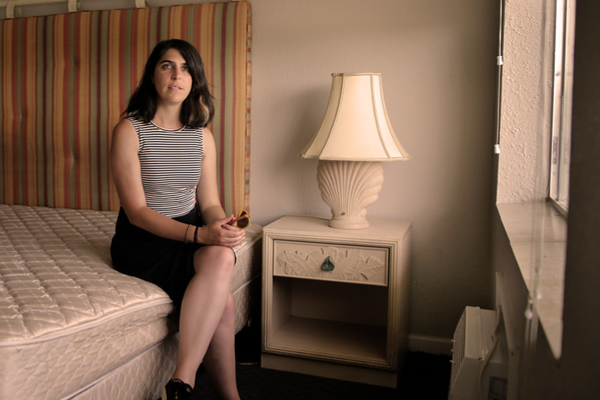 This unique show is directed by Brooklyn-based director Mia Rovegno. Mia was Associate Director for Tooting Arts Club's critically acclaimed immersive Sweeney Todd at Barrow Street Theatre and the recent recipient of the 2017-18 Drama League Directing Fellowship in Film/Television, when she worked alongside director Eric Stoltz on CBS's acclaimed series Madam Secretary.
Juggerknot has also created a partnership with HistoryMiami Museum, who is assisting the playwright and director in the research process. "We are eager to support Juggerknot's initiative of exploring and telling the stories of historic motels, neighborhoods, and the people who have called them home," said HistoryMiami Museum Director Jorge Zamanillo. "HistoryMiami Museum's mission is to tell Miami's stories, and this offers us a chance to tell the narratives of the community in an innovative and creative way that goes beyond the four walls of our downtown museum."
For tickets and more information go to www.MiamiMotelStories.com