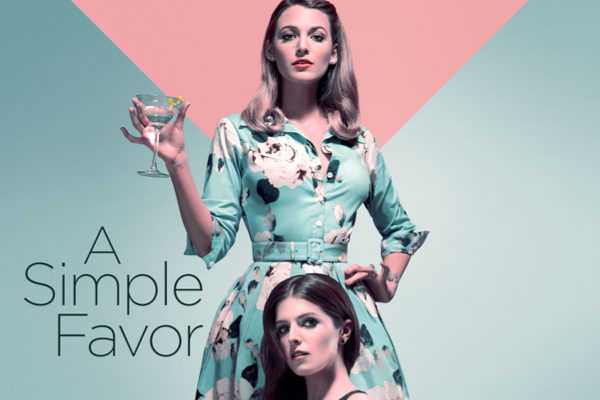 A Simple Favor is a most see thriller, Prêt-à-porter for the mysteries fans. We bet it will leave you shaken, not stirred.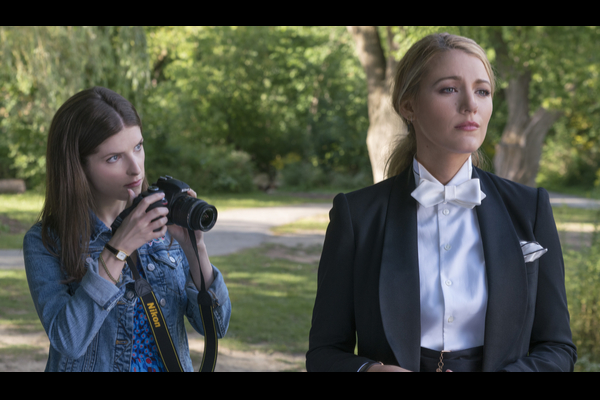 The duet Kendrick-Lively are tailor-made to fit this stylish thriller with funny flashes, twists and betrayals, secrets and revelations, love and loyalty, murder and revenge.
Drink it up! @HenryGolding stirs the drama with @AnnaKendrick47 and @BlakeLively in #ASimpleFavor – in theaters tonight! #OhHENRY

https://t.co/jyFopHcgWJ

— A Simple Favor (@ASimpleFavor) 14 de septiembre de 2018
A Simple Favor, directed by darker Paul Feig (Bridesmaids 2011, Ghostbusters 2016), centers around Stephanie (Anna Kendrick), a small town mommy vlogger who is seeking the truth behind her best friend Emily's (Blake Lively) sudden disappearance. Emily's husband Sean (Henry Golding from Crazy Rich Asians) joins the quest.
A Simple Favor premieres on September 14 in cinemas.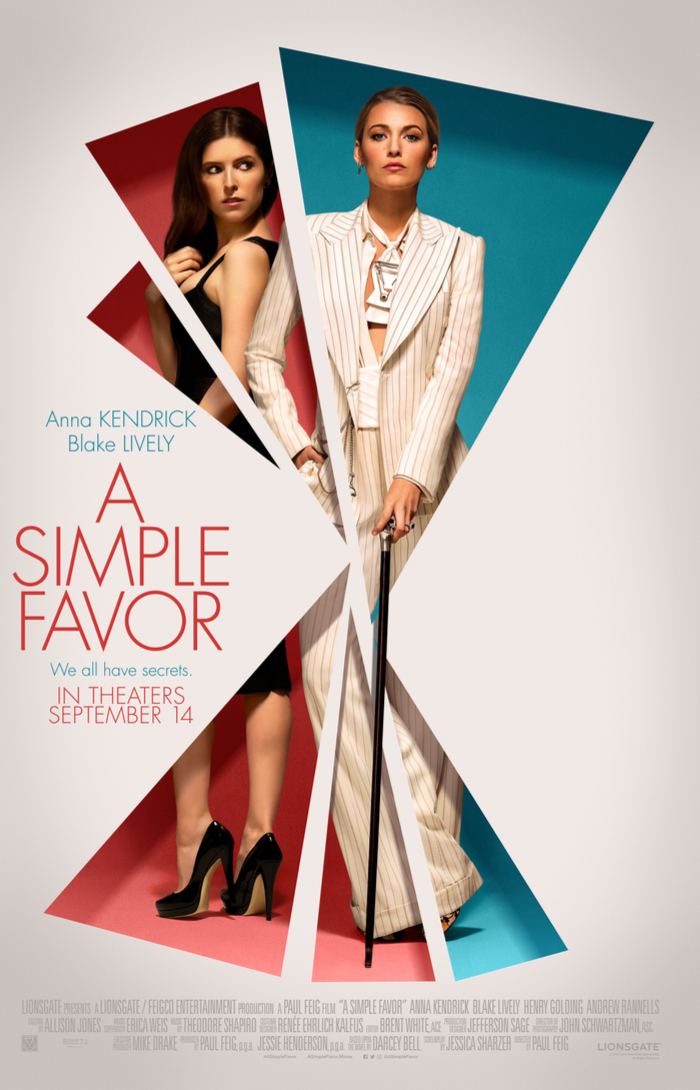 This is the trailer by Lionsgate that has us thinking about including it in our weekend plan.